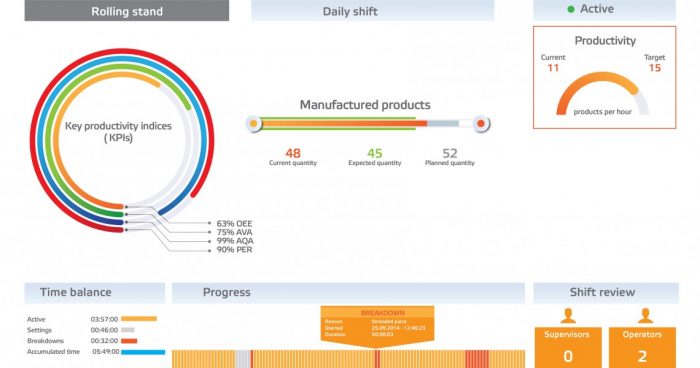 XREPORTING is an interactive software module that provides real time systematic reports on the manufacturing processes as well as key performance indicators ( KPIs). Reports and performance indicators can be generated for specific units and processes for desired time periods. The capabilities of the system are limitless and depend entirely on your needs and requirements.
  Benefits
XREPORTING is an invaluable tool in the hands of every production manager and executive. The benefits for the company after the integration of XREPORTING are:
Accurate real-time overview of each element in the production process

Complete history – the ability to compare data and reports from past periods for better analysis and process optimization

Easier decision-making for the future of the company

Timely alerts to the management team.
    Generating reports for:
Product quality

Consumption

Energy consumption

Operational and production times

Maintenance and damage

Shift productivity and others

KPIs
     Generating KPIs for:
Quality
Effectiveness
Productivity
Overall equipment effectiveness ( OEE)
Setup time
Materials used
Partition coefficient
Rations of processed products and others