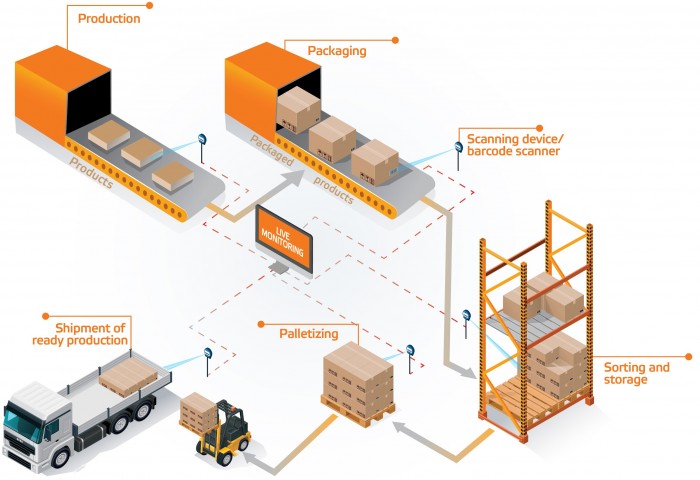 To meet the needs of businesses, XSOFT has developed XTRACKING, a comprehensive system for monitoring production processes and capacity. Traceability at every stage of production is of fundamental importance for an industrial enterprise to operate efficiently. The real-time flow of information helps improve each phase of the production cycle and allows for immediate response to any issues that arise.
XTRACKING gathers data from each phase of production through scanning devices, touch terminals, or PLC controllers, visualizing real-time information on the progress of order execution. The information can be analyzed both in real-time and at a later stage, which facilitates stricter quality control and improves efficiency. In the event of a problem, XTRACKING can immediately identify its occurrence, significantly reducing the response and resolution time required.
Production capacity management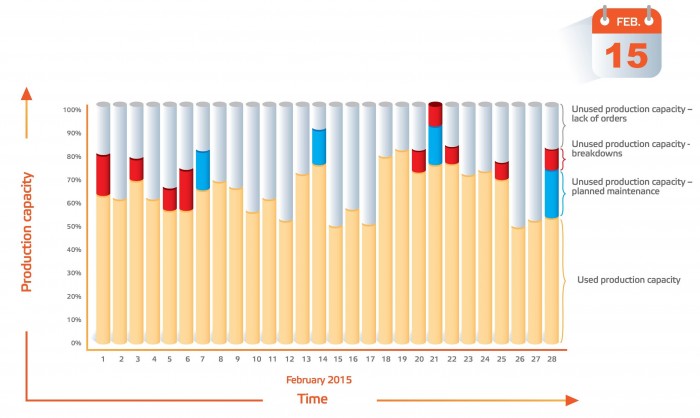 XTRACKING visualizes both the current capacity of machines involved in the entire production process and the future capacity based on planned orders. With this information at hand, the production manager can make better strategic planning decisions. This is crucial to achieve a balance between current and expected market demand and production capacity, avoiding cases of underutilized or overutilized capacity. Underutilized production capacity leads to missed opportunities and financial losses for the company, while overutilized capacity results in delays in order fulfillment, negatively impacting the end customer.
Through this module, the production manager can see at any given moment how specific machines are being utilized and when they are available. Based on current and expected orders, better resource planning, shift scheduling, and equipment optimization can be achieved.
Functionalities
Tracking of each product and order in real-time.
Real-time visibility of the entire production process.
Continuous data collection from machines.
Tracking the status of items at each stage of production.
Management of production capacity.
Communication with machines through PLC, DLC, and other controllers.
Real-time information on the status of each order.
Instant notification of events.
Information on inventory levels and materials currently being used in production.
Visualization and reservation of current and future production capacity.
Management of daily, weekly, and monthly calendars for each workstation.
Real-time tracking of material conversion.
  Benefits
Improved monitoring and control of the entire production cycle.
Enhancement of the quality of the end product.
A reliable tool for measuring the efficiency and quality of work in each shift.
Ability to intervene instantly in case of a problem at any stage of production.
Reduction of inventory levels and production time through more efficient capacity management.
Meeting delivery deadlines.
Strategic consideration of the required production capacity for future periods.
Quick response and flexibility to market changes.