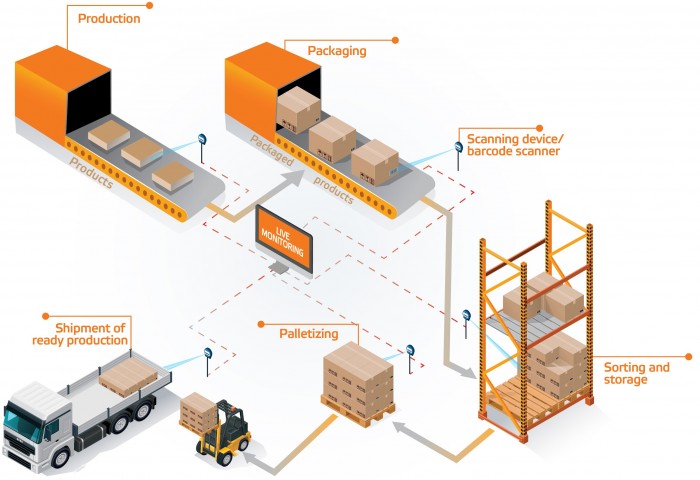 Traceability at every stage of production is fundamental for every industrial enterprise in order for it to function efficiently. The real time information flow helps to improve every phase of the production cycle and gives the opportunity to act immediately in case of a problem or an emergency. To meet the needs of manufacturers XSOFT developed XTRACKING – a complex system for monitoring manufacturing processes and production capacity.
XTRACKING collects data from each phase of production by scanning and reading devices and displays the real time status of each order. The information can be analyzed on spot or at a later time which improves quality control and work efficiency. If there is a problem in the production line XTRACKING identifies it immediately which significantly reduces the reaction time to fix the issue.
Production capacity management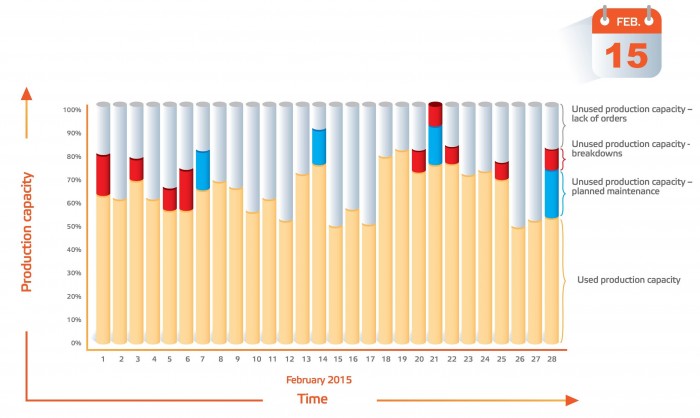 XTRACKING displays information for the production capacity of the machines involved in the entire production cycle so that the production manager can make better strategic planning. This is a crucial factor in order to strike balance between current and expected market demand and the production capacity while avoiding cases of free and exceeded production capacity. In cases of free capacity the organization accumulates losses from missed opportunities while exceeded capacity means delaying the deadlines for customer orders which reflects negatively on the end client.
By using XTRACKING the production manager is able at any given time to see how are certain machines being used, when they are available and to reserve future capacity if important orders are expected. Based on current and expected orders he can better plan stockpiles, work shift and to optimize the work of the machinery.
Functionalities
Real-time tracking of every product and order;
Real-time picture of the whole manufacturing process;
Constant data collection from machines;
Tracking the time that products spend in each production phase;
Production capacity management;
Communication with machines through PLCs, DCS and others controllers;
Status information about each order in real-time;
Instant notification when production events occur;
Information for inventories and materials currently being used in production;
Visualizing current and future production capacity;
Managing daily/weekly/monthly calendar for each work center;
Real-time tracking of materials conversion.
  Benefits
Better monitoring and control of the whole production cycle;
Improved quality of the end product;
A reliable tool to measure effectiveness and quality of work of each shift;
Possibility of immediate intervention if a problem occurs at every stage of production;
Reduction in stock piles and production time through better management of capacity;
Keeping delivery deadlines;
Strategic reading of the required production capacity for future orders;
Fast reaction in case of market changes.